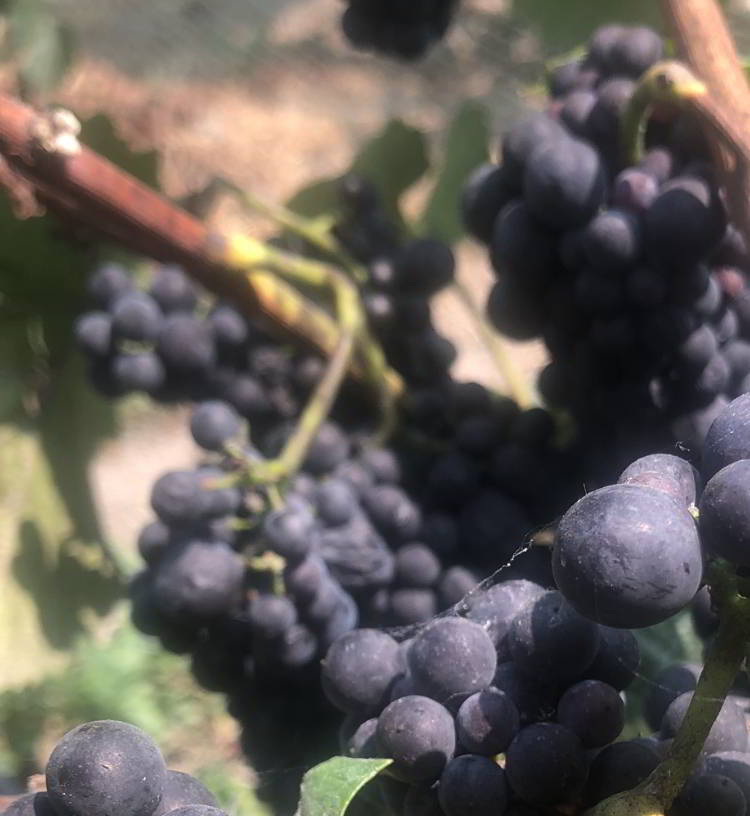 Originally planted in 2003, our Estate vineyard sits in the heart of the Russian River Valley in the town of Sebastopol. We have continued planting since 2003 to a number of different clones and rootstocks.
There is also a dark orange clay in the soils that is not found elsewhere in the region. The site is balmy and foggy in the summer and mostly South facing in slope. We prune the vineyard in a head trained style and often take off foliage prior to the harvest.
Gophers, bees, insects and birds thrive here and often eat much of the crop including one vintage when they ate the entire crop. We have farmed this vineyard organically and used house made compost since the vineyard was planted.